Costa Rica: A True Nature-Lover's Paradise
Located at the exact centre of the Americas, the tiny republic of Costa Rica hits big with a dizzying amount of smoking volcanoes, fog-shrouded rainforests, wildlife-rich national parks, glittering beaches and exciting outdoor adventures. Here's how to embrace nature in this ecologically-rich wonderland.
Keep Your Head in The Clouds
Costa Rica's misty rainforests are as soul-stirring as you'd imagine; not least because these biodiverse hotbeds below low-level clouds provide sanctuary for wildlife found nowhere else on the planet. Arguably one of the most sublime spots for the wild at heart is the high-altitude Monteverde Cloud Forest Reserve - a unique nature haven in the Sierra de Tilarán, where living the pura vida (pure life) is easy. There's an array of exciting attractions worthy of your attention: hummingbird gallery, gorgeous orchid and butterfly gardens, wind-sculpted elfin woodlands dotted with exotic flora and fauna, trees covered with thick white fog, and an extensive network of footbridges and trails. Further thrills include keeping your eyes peeled for howler and capuchin monkeys, whizzing across the rainforest canopy on a zip-line, and soaking up ravishing jungle views from a Tarzan-style swing.
Gaze Up at a Volcanic Giant
Of the many tourist hotspots in Costa Rica, it's the perfectly conical Arenal Volcano that gets all the glory. Rising dramatically from the jungle at a whopping 5,357 feet, this mostly sleeping superstar (it last erupted in 1968) wows with all the lava-based activity you'd expect; especially during the day when you can marvel at smoke spewing and spitting from its top. There's enough to keep you busy here, including hitting the hiking trails, soaking your aches away in thermal waters at Ecotermales Hot Springs, enjoying a guided walk through the lush rainforest, and joining a group boat tour to sail along the peaceful Peñas Blancas River. And it's just as fabulous on the wildlife front too; you might be rewarded with sightings of white-faced capuchin monkeys, deer, jaguar, tapir, and birds such as parrots and brown magpies.
Put Your Binoculars to Use
Costa Rica hosts 6% of the world's biodiversity, with over 500,000 animal and plant species found across its 28 national parks - three of which are UNESCO World Heritage Sites. So it's little wonder, then, that Tortuguero National Park ups the ante for wildlife-lovers and keen photographers eager to explore its 47,000 acres of beaches, canals, lagoons, and wetlands (this is the wettest place in the country with over 20 feet of rain each year). Not only will you spot monkeys, sloths, caimans, exotic birds, and snap-happy crocodiles, but your small group can visit the Caribbean Conservation Museum to learn more about the magnificent leatherback, hawksbill and loggerhead sea turtles, who head to these shores to nest and lay their eggs.
Watch Wildlife In The Wetlands
It's easy to see the appeal of the El Viejo Wetlands, a 5,000-acre conservation project and nature-lover's playground. It was established with the sole aim of protecting the habitat of birds, reptiles, amphibians and mammals as well as diverse flora and fauna. There's also a freshwater marsh and about 60 species of resident and migratory water birds, including the black-bellied whistling duck and blue-winged teal. The setting alone is worthy of a photoshoot, but what makes it more special is admiring deer, monkeys, armadillos, iguanas, crocodiles and bats as you sail along Tempisque River. This 89-mile-long waterway starts in the foothills of the Orosi Volcano in the northwest and flows southeast until reaching the estuary on the northern end of the Nicoya Gulf.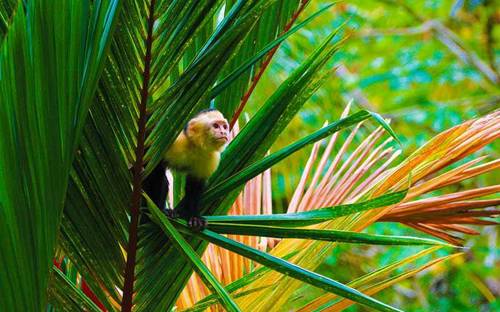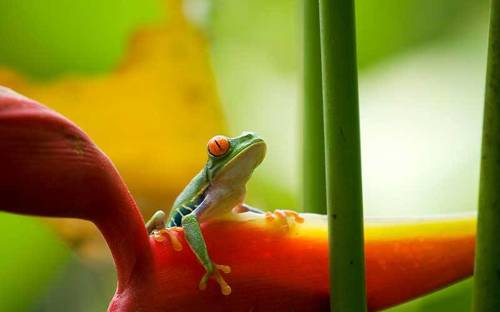 Hike a Tropical Dry Forest
Bordering the spectacular Palo Verde National Park in Guanacaste Province, the 346-acre Werner-Sauter Biological Reserve is a family farm turned private refuge filled mostly with deciduous trees. Following a two-and-a-half hour hike through a mango plantation (feel free to devour as much of this juicy fruit as you can muster), you could meet all sorts of interesting forest folk, including Pacific-screech owls, long-tailed manakin, turquoise-browed motmot, and tropical porcupines (exactly what wildlife you'll see depends on the season). You'll also be near to Samara Beach - a swoon-worthy stretch of sparkling white sand, impossibly blue Pacific waters, swaying palms, and laid-back bars serving snacks, ice-cold beers, and creative cocktails.
Head North to Nicaragua
Costa Rica's under-the-radar northern neighbour is best known for its diverse landscape: mountains, lakes, vast stretches of rainforest, and 550 miles of Pacific and Caribbean coastline dotted with lovely sandy beaches. But if you prefer your headline attractions in Nicaragua a little more explosive, Masaya Volcano National Park is a dazzling 22-square-mile wilderness complete with a crater lake, several extinct cones, bat-filled caves galore, and lunar-like surrounds you'll never tire of looking at. But it's the mighty Masaya that will make your trip here most memorable, especially given its rich history as a sacred place to please the gods and later to supposedly rid the devil. Nowadays, it's the only volcano in the entire country where you can drive up to the rim of the smoking crater that looms a rather respectable 2,083 feet above sea level.