The Rockies - A Spectacular Winter Wonderland
Spectacular snow-clad landscapes and delicious local flavours, our Rockies Winter Wonderland holiday has it all. Travelsphere Tour Manager, Bob Van Beers shares his Rockies highlights
Spectacular scenery
My favourite time to visit the Rockies is in winter – it's so magical and it really is just like a winter wonderland.  The snow and ice really show all the detail of the amazing landscape and bring the mountain ranges to life. There's nothing quite like being surrounded by these spectacular mountains, awesome valleys and beautiful frozen waterfalls.  
Incredible experiences
There are so many amazing experiences included on the Rockies Winter Wonderland holiday. The Banff Gondola cable car ride takes you to the top of Sulphur Mountain for unrivalled views of Banff and the six mountain ranges, which is more than the average person gets to see in their lifetime. You'll be taken on a horse-drawn sleigh ride through the snowy landscape. Take advantage and relax in the historic Banff natural hot springs, taking in the spectacular scenery, flanked by the snow topped mountains and the towering trees. Many customers also choose to come on the spectacular ice walk in the Maligne Canyon at Jasper National Park - you get to see amazing frozen waterfalls, ice caves and incredible ice formations – and hear tales about the mysterious 'disappearing' Medicine Lake.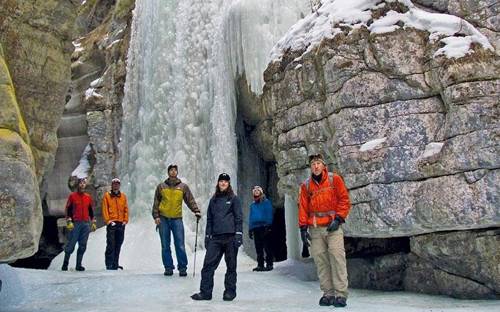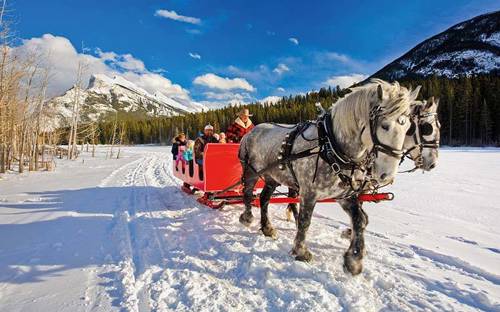 Fabulous accommodation
One of my standout moments on the Rockies Winter Wonderland holiday is staying at the famous Fairmount Chateau Lake Louise Hotel, which is situated right on the shore of Lake Louise. It's a unique spot to stay. You can walk outside the hotel and you have this spectacular view of the lake right there on your doorstep. Lake Louise has lovely turquoise green waters and looks spectacular in the winter. In winter, the canoe dock freezes over and the snow is cleared to create two clear sections for people to ice skate on or play ice-hockey. It's fantastic to see!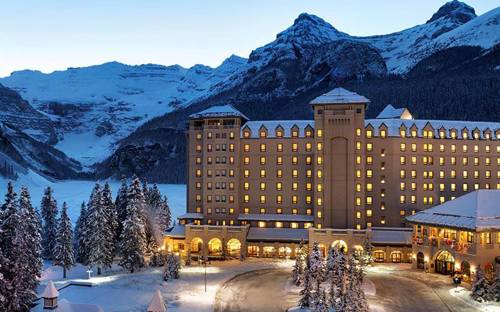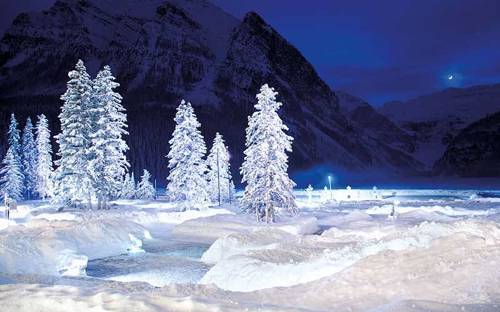 Local flavours
You can enjoy a real taste of the Canadian Rockies by sampling some Elk Stew which is a traditional dish served in most bars and restaurants. Or gather round an open fire to enjoy S'mores, a sweet treat made from marshmallows, chocolate and biscuits with mulled wine. Craft beer is also popular at many local restaurants and bars and you can even sample seasonal craft beer if it takes your fancy.
Our Rockies Winter Wonderland holiday is truly an opportunity to experience all this incredible destination has to offer. Memories of the beautiful snow-covered mountains and spectacular valleys, the sights, sounds and tastes of the Rockies will stay with you forever.
In partnership with