In the footsteps of Martin Luther King
Retracing the footsteps of Martin Luther King as he made his fervent call to end racism is a fascinating journey for any traveller.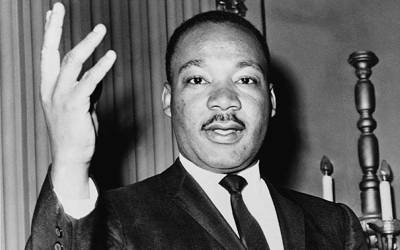 History of a hero
Martin Luther King Jr was born in 1929 in Atlanta, Georgia, under racial segregation. He grew up to become a Baptist minister and civil rights activist who mirrored Mahatma Ghandi's famous tactics of non-violence and civil disobedience. He received the Nobel Peace Prize in 1964 for his work to challenge racism but, on 4 April 1968, he was shot dead in Memphis, Tennessee, aged just 39.
Remembering MLK
Dr King's home city of Atlanta today houses the King Center and National Historical Park, where you can walk through the Civil Rights Hall of Fame before paying your respects at the crypt that marks the final resting place of Martin Luther Ki ng and his wife, Coretta Scott King. The site houses Dr King's birth home and the church where he preached, and is a fitting and impressive reminder of this great man's remarkable life.
Bravery and resistance
The National Civil Rights Museum in Memphis, Tennessee, is built on the site of the Lorraine Motel where Dr King was assassinated. Today, it is a detailed record of the American civil rights movement, with films, oral histories and interactive displays telling personal stories of resistance during slavery and the call for equality.
Beyond the history
The wonderful music, breathtaking landscapes and vibrant cities of America's Deep South make it a wonderful place to explore beyond its troubled past. From Elvis to jazz, the Big Easy to Johnny Cash, a visit to the USA's sultry south is a must for any bucket list.