Incredible things you can experience on a Travelsphere Winter Escape
Whether you want to get away from it all and escape to the sun or soak up the beauty of a glistening snow-covered wonderland, winter is a fantastic time to get away. Here are some of our favourite experiences you can enjoy on a Travelsphere Winter Escape.
Learn how to make Turkish coffee in Istanbul's Grand Bazaar
Turkish coffee is made in an ibrik or cezve, a long-handled pot traditionally made from copper. Finely ground beans are combined with water and sugar if required, then simmered and served black, sometimes flavoured with cardamom. Head to Istanbul's bustling Grand Bazaar to learn all about the art of Turkish coffee-making, then enjoy a cup with a slice of sticky sweet baklava, layers of filo pastry filled with chopped nuts and honey.
Learn about Turkish coffee-making on our Istanbul to Ephesus – A Winter Turkish Delight holiday.
Watch a demonstration of Silbo Gomero – a unique whistled language
Silbo Gomero is a unique whistled language used by locals on the tiny island of La Gomera in the Canaries. Based on the Spanish language and passed down by fathers to sons, it is well suited to La Gomera's terrain of valleys and ravines and has been used for thousands of years as an effective alternative to shouting. It is thought that around 22,000 people can use the language correctly, and you can watch a demonstration on our Canary Island Explorer holiday.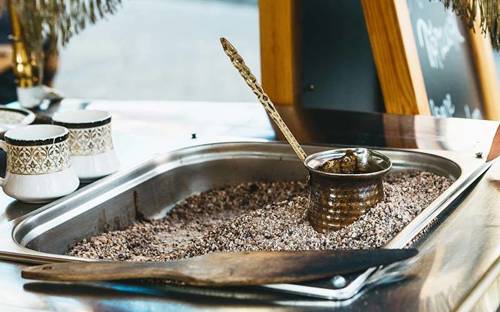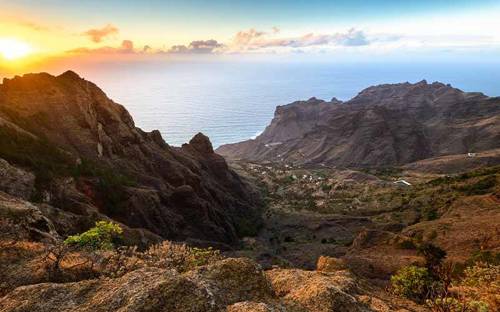 Don an apron and join a traditional Moroccan cookery class
Don an apron, roll up your sleeves and learn how to make some delicious Moroccan specialities when you take part in a cookery class in Marrakech. Laced with subtle spices, Moroccan cuisine is a mouthwatering fusion of Andalucian, Arabic and French flavours and you'll pick up lots of tips before tucking into the dishes you've created.
Learn the secrets of Moroccan cuisine on our A Week in Marrakech holiday.
Sail along the Nile aboard a traditional felucca boat
Step aboard a felucca, a traditional Egyptian sailing boat for an unforgettable journey along the Nile. Wind-powered feluccas have plied the river since ancient times, carried along by the power of the breeze and the river's current. Step back in time and enjoy this serene and tranquil experience, it's a wonderful way to sit back and watch the world go by.
Climb aboard a felucca on our Treasures of Egypt: Pyramids & a Nile Cruise holiday.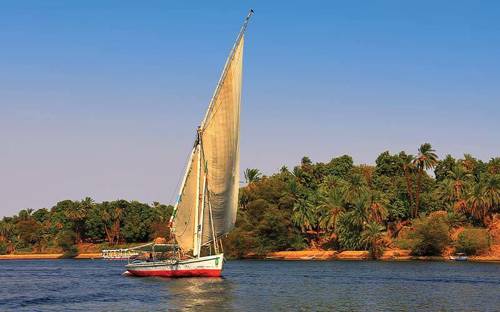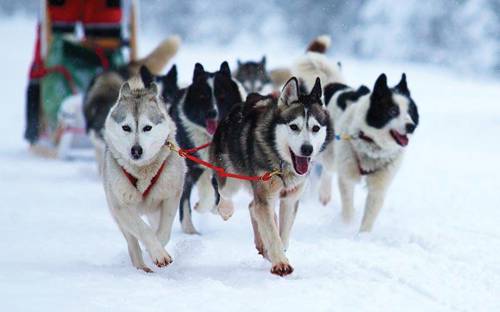 Enjoy a husky-sledding adventure in Norway
Wrap up warm in a special, cold-weather suit and climb aboard your sled as an excited team of husky dogs bark in eager anticipation of the journey ahead. Standing behind you, an experienced guide will drive you through the gorgeous mountain landscape and as you set off, the dogs will fall silent. Gliding rapidly across the glistening snow, it's an astonishingly tranquil way to take in the scenery. And imagine the delight if, by chance, you should also catch a glimpse of the dancing colours of the aurora borealis. Magical!
Search for the northern lights on our Norway – Huskies & The Northern Lights holiday.
Bathe in natural hot springs in Canada
Winter is a magical time to visit Canada's Rocky Mountains. The landscape is transformed into a glittering world of snow and ice, where picture-perfect scenery greets you at every turn. For more than 100 years, people have 'taken to the waters' of Banff's Upper Hot Springs, so why not follow in their footsteps and enjoy a soak in the steaming hot waters. As you savour the moment, you'll be surrounded by fabulous views of snow-capped peaks and crisp mountain air.
Take a dip on our Rockies Winter Wonderland' holiday.