Memories from my Travelsphere Tour - Wildflowers of Crete
In spring 2023, Paul and his wife joined our Wildflowers of Crete tour. It was their first trip with Travelsphere, and we caught up with him when he returned.
My first Travelsphere trip
I must admit group tours aren't our sort of holiday, we like to arrange everything, but for this holiday we had to rein that back and just let things happen. That was quite relaxing because we didn't have to think about organising anything as it was just all done for us.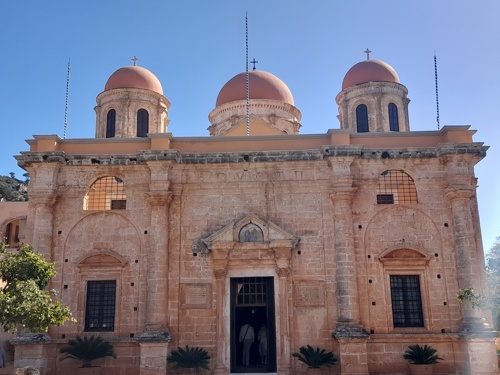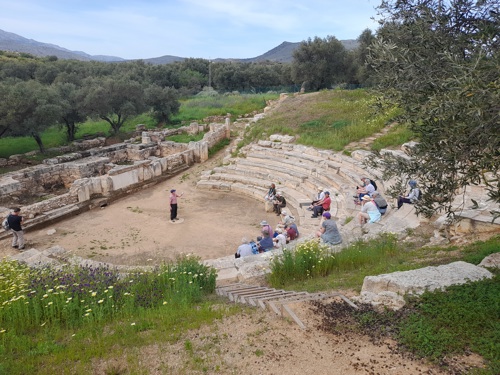 Highlights
Before the trip I was most looking forward to the scenery and the White Mountains trip - which was the first full day and was amazing. Day five in Spili was impressive, we first stopped at an old Minoan cemetery, which was peaceful and had plenty of wildflowers. We then went to the plateau above the village which had amazing views of the surrounding area, so it was a great photo opportunity. In the village we stopped for a drink and a bite to eat, and in the square, there was a spring where waiters would fill up jugs of water to serve – that was unique and cool to see.
Free time to do your own thing
What I really enjoyed was that this tour gave us the opportunity to explore by ourselves as well. The last full day of the tour is at leisure, so we rented a car and visited the other side of the island. We did a gorge walk, which was lovely, and stopped for a meal in a taverna. It was nice to be able to do our own thing, and it made for a great last day of the holiday.
The first of many?
I must admit I was surprised how much I enjoyed it, considering I wasn't too sure before the trip. Since returning my wife and I have already started looking at where to go next year! We'd definitely be interested in the Relax and Discover tours, as they're usually a one week holiday and gives us an opportunity to do some touring as a group and then explore on our own too.
We can take you there...
Wildflowers of Crete

Wildflowers and nature walks are at the heart of this holiday on the idyllic Greek island of Crete, which also boasts an incredible history.

Return flights
7 nights half-board in a 4-star hotel
14 meals: 7 breakfasts, 7 dinners

8 days from

£1,299.00

was £1,399.00